The Conscious Citizens Podcast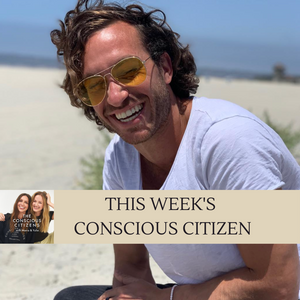 A conscious conversation with Crypto Day Trader, Jeff DeClaire, excited about all things crypto and the new institutions being built. 
---
Threads Styling's Client Development Manager & Conscious Citizen's Co-Founder, Yulia Blower. Working in the fashion industry & the value of knowing yourself.
---
Fresh Fitness Food's CEO, Caspar Rose. The Power of Confidence and Hard Work in Achieving Success.
---
Celebrity Makeup Artist, Jo Hamilton. How to take the first step to achieving your dreams.
---
Unlikely Friendships Lead to Miraculous Things. An Interview with Conscious Citizens Co-Founders, Maria and Yulia.